Surrounded by a magnificent bay and theater of the largest tides in Europe, Mont Saint Michel is rightly called the "Wonder of the West".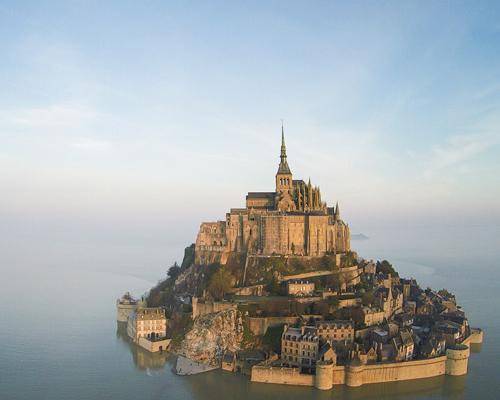 Discover the magic
of the Mont Saint Michel
Along the way to Mont Saint Michel, you will see it appear and disappear, to finally discover the entire medieval city, erected on a granite island.
Le Pré Normand, your campsite near Mont-Saint-Michel is ideal for visiting this mythical place in the region. Walk the narrow streets of the village, framed by half-timbered houses, enjoy the many views of the Bay of Mont-Saint-Michel, then arrive at the abbey.
Located at the top of the mountain, you will discover a masterpiece of medieval architecture. It offers visitors a splendid panorama over the bay. Classified historical monument in 1874, it remains a high place of Christian pilgrimage. The site has been on the UNESCO World Heritage List since 1979.
Stay near Mont Saint Michel
Enjoy your stay in our campsite near Mont-Saint-Michel to live an unforgettable experience. In addition, the Guides of the Bay offer you strikes, hiking and also theme trips to discover an exceptional site.
For more informations, click here.