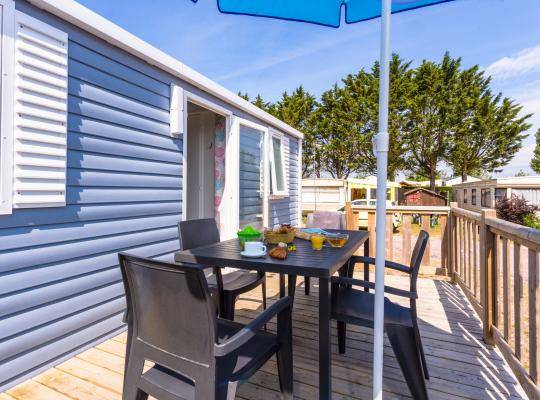 Buy tour mobile home
near the beach...
Have you always dreamed of living in the sea, and being close to the beach? Become owner of your outdoor residence just 800 meters from the sea on the Côte des Isles. Realize your dream and make your choice from a wide range of mobile homes new or used any comfort.
In a green setting, the residential plots of the campsite have an area of ​​about 110m², ideal to make your mobile home a holiday residence in the countryside.
Yearly Rental from 1940 €
Go to vacation
with a light spirit
After buying your Mobil-Home in Barneville-Carteret, you will not have to make a reservation. You no longer have organizational constraints, only the pleasure of savoring weekends and holidays with your loved ones.
Leave when you want, it's now home!
Contact us for the sale of Mobil-Home in Barneville-Carteret camping at 02 33 53 85 64 for more information.