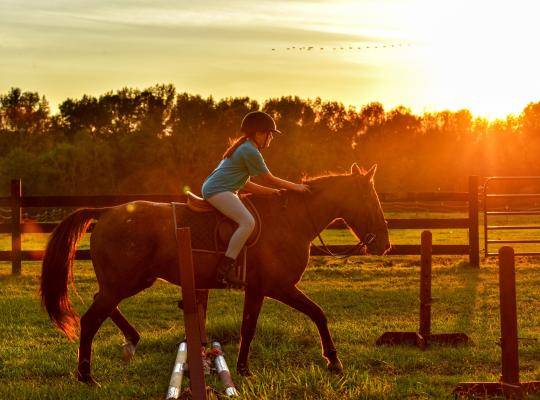 Go for a walk
with a horse or a pony
Cavaliers amateurs or insiders, go for rides on horseback, carriage, pony.
Enjoy your stay at Camping *** Le Pré Normand in Saint-Jean-de-la-Rivière to visit the riding stables of the region.
As a family, the youngest will be happy to learn about pony riding, when the older ones, they will be able to follow a riding course or go for a horseback ride accompanied.
According to your desires, make beautiful walks by the sea on the large beaches of the Côte des Isles or on the hollow paths of the Bocage.
Near the campsite, in Barneville-Carteret, the LYPCA equestrian center welcomes you all year long for an initiation from 3 years, improvement on ponies and horses, dressage, show jumping and pretty walks and hikes.